2nd SCIENTIFIC CONFERENCE BIO BASIC EUROPE/PAVIA UNIVERSITY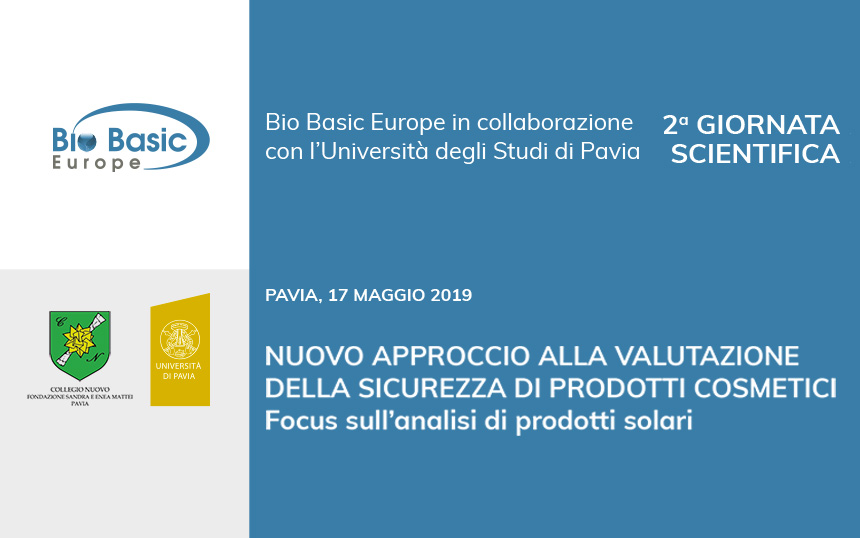 We are pleased to inform that Bio Basic Europe, in collaboration with the University of Pavia, is organizing the 2nd Scientific Day: "New approach for safety assessment of cosmetic products. Focus on the analysis of sunscreen products".
Friday 17 May 2019 from 09.30 am at the "New Sandra and Enea Foundation College", Via Abbiategrasso 404 Pavia (Italy).
Participation is free. All the news regarding the regulatory aspects will be discussed by the speakers of the Italian Cosmetic Association (Cosmetica Italia) and SICC (Italian Society of Chemistry and Cosmetological Sciences). It represents a unique occasion for discovering the most innovative clinical and in vitro tests substantiating the safety of cosmetic and sunscreen products.
To register and see the updated program: https://lnkd.in/dzSSTkb
Dr. Umberto Pianca
Managing Director and President of the Technical Scientific Committee
Bio Basic Europe
For enquiries: relation@biobasiceurope.it (Ilenia Bertazzo - Communication Manager)