#NOWOPEN: SUBSCRIPTION 3rd BIO BASIC EUROPE SCIENTIFIC DAY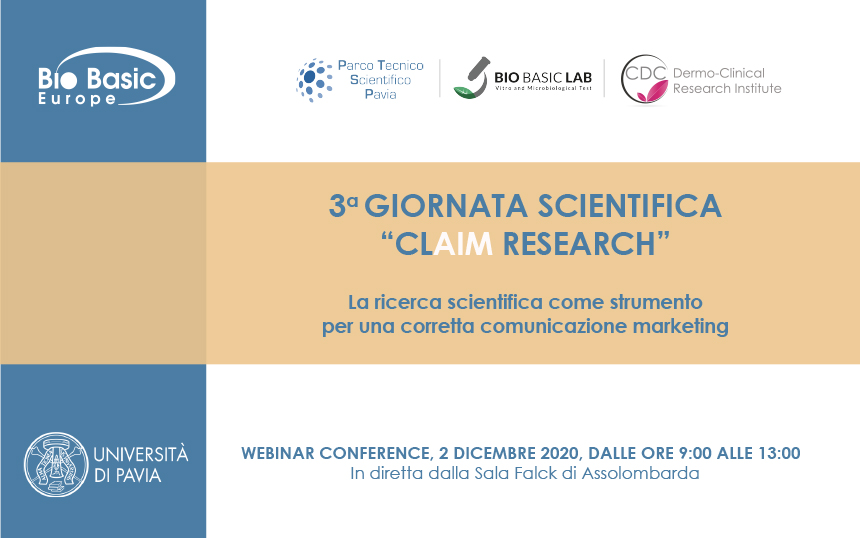 SUBSCRIPTIONS #NOWOPEN
2 December 2020, h 9.00 AM - h 01.00 PM
3^ BIO BASIC EUROPE SCIENTIFIC DAY - WEBINAR

We are glad to announce the new schedule of the Scientific Conference, in its third edition.
CLAIM RESEARCH - Scientific research as a tool for an effective marketing communication. Innovative safety and efficacy tests on cosmetics and medical devices, supporting new generation claims.

In a new webinar format, you may join the live conference, on air from the Falck Room of Assolombarda Association. The leading exponents of the cosmetic and medical device sectors together with Bio Basic Europe researchers will alternate to offer an integrated vision of the cosmetic and medical device sectors.

Life Sciences market in figures, the legislative framework, the toxicological aspects and the most innovative tests for substantiating trendy marketing claims, are just some of the topics that will be covered during the event.

Discover the programme and book your place in the meeting room. Click here!